Sedona Retreats – Spiritual, Healing & Couples Retreats in Arizona
"There's only one soul in all of creation you can truly know, and it's the only one whose fate is placed in your hands."
~C.S. Lewis
Our Retreats Transform Lives by Offering Private Retreats, Group Retreats, and Ala Carte Treatments to Heal the Heart and Discover Peace.
Top-rated retreat company in Sedona, Arizona.  SpiritQuest Sedona Retreats specializes in private, customized retreats for individuals, couples, and families. Our retreats happen seven days a week all though-out the year. In addition, we offer group retreats open to the public. These group events take place mid-month and provide a group setting. Lastly, we offer day packages or single treatments for sessions selected from our ala carte menu.
Arizona Retreats: Offering Customization
Private Customized Sedona Retreats: Our one-on-one packages are best scheduled over the phone. We design individual experiences based on your goals and intentions. Plus, we cater to your dates. They can be 3-15 days in length.
Group Retreats & Workshops in Sedona: We offer 10-12 group workshops throughout the year. These workshops cover an array of topics ranging from spiritual growth, healing, and getting in touch with your inner Shaman. Other topics include women's empowerment, couples' repair, and developing your authentic voice & creativity.
Sedona Day Packages & Ala Carte Treatments: For a more economical choice, we offer day packages and ala carte sessions over the course of one or two days. It is recommended that you choose 3-4 treatments a day from our menu. Services include massage, hiking, sound healing, chakra balancing & life coaching. We also have sessions for the shamanic journey, breathwork, and couples' counseling.
Top Rated for Personal Growth & Healing
Sedona, AZ is the perfect place to grow & heal. SpiritQuest has received various acknowledgments for being one of the best retreat companies in Arizona. Our offerings raise consciousness on the planet. We help you heal on an emotional and spiritual level. Moreover, our packages provide tools to discover your purpose and reason for being. An experience with SpiritQuest Sedona Retreats makes a difference that will last a lifetime!
In addition, our staff is devoted to helping those who seek a better relationship with themselves and others. People travel from all around the world to grow spiritually. Personal and spiritual growth is extremely important for all of us. Furthermore, healing is something everyone has to deal with in order to cope with the stresses of modern life. Our packages and treatments serve people from all walks of life and from all denominations. Personal and holistic in nature, our programs are unique and extraordinary.
A Sedona Retreat for Raising Awareness
We create packages that are truly intensive and go deep. Our programs are the most powerfully transformative retreats offered in Sedona because they give you the opportunity to work one-on-one with a hand-picked team of master practitioners. Our packages are focused entirely on your needs. Experience one of our Sedona retreats at the best healing center in town. We also offer phone sessions for those who cannot travel.
A way to reconnect with yourself and all things: new beginnings and alignment
A way to clear the past and move forward: deep healing and peace
A way to repair & replenish your relationship: good communication
A way to empower yourself and find your voice: strength and purpose
A way to find the inner shaman and feel connected: wholeness and contentment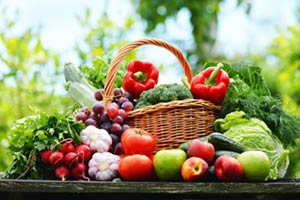 A way to address dis-ease and heal your body: nourishment and fulfillment

SpiritQuest Sedona Retreats offers a unique structure to the day. Clients start outside on the Sedona red rocks followed by an emotional release session in our Center. End of day sessions are usually completed in silence where clients are nurtured with bodywork and/or sound clearing and meditation.  We have a specific way we order our sessions and can best design your customized package if you call us.
Also, you can spend just one or two days with us by selecting ala carte sessions to arrange a day package. Our reservation coordinators are happy to assist you with your selection. We will put together the perfect itinerary for you.
If you are interested in the services we provide, please take some time to browse our offerings by downloading our app from the playstore or visit our treatments page. The next step is to call your retreat coordinator at 928-282-2509.The coordinator will help you put together an experience that is most beneficial for you.
Why Choose SpiritQuest Sedona Retreats?
We Custom Build all of Our Programs
We are here to heal the heart! Whether you're healing from emotional trauma or going through a major life transition, now is the perfect time to experience the transformation that has changed so many lives! We offer holistic experiences that address all aspects of mind, body, and spirit. We specialize in customization and group events. Your retreat is hosted at our center and on the sacred red rocks of Sedona. Are you ready to embrace yourself as the master of your own life?
Featured in the Spring 2019 issue of Su Casa Magazine!  Wellness Retreat
Media Reviews & Client Testimonials
What Clients Say About Their Experience
Words can't express all the wonderful things I have experienced during the last seven days.
Each session with SpiritQuest Sedona Retreats seemed in perfect order. I loved the fact that none of the practitioners had any other agenda other than me, that they didn't look at their clocks, that they had nothing to sell me other than sharing their knowledge. What a wonderful gift that was. None of them cared where I lived, what kind of car I drove, or how I looked. They looked at my soul, mind, and heart. That's really what it was all about. -- Ellen S, Tumwater, WA
There isn't one part of this experience I wish I hadn't done.
Everyone I've interacted with since arriving home has noticed a difference in me…..a good one! I tell people that when I showed up at SpiritQuest I felt like one body with a bunch of different people inside but I left feeling whole. This is the difference everyone notices in me. If you're even thinking about doing this I would urge you to do it. Go into it with an open mind and soak it all in and you can't help but get something good from it. -- Tracy S, College Station, TX
What a powerful experience!
The releasing ceremony was a great way to start. I could feel my mind opening to the whole process. The massage was very relaxing and wonderful. The staff was knowledgeable and helpful. The guided meditation was a wonderful experience. And the session on the land was beyond words. It was such a moving experience with a person who was willing to give so much of herself to help me. -- Tisha, Wisconsin
SpiritQuest proved to be a wonderful experience of self-discovery.
A special thank you to the team at SpiritQuest for creating a wonderful program for me. When I booked, I did not know what to expect. Once I arrived, I was greeted by a warm staff and a serene setting. My retreat was better than I could ever imagine. I learned about myself and discovered that I am the one responsible for creating happiness in my life. I am forever changed and forever grateful. -- Joe, Chicago, IL
Bella Spark Magazine
One of the country's premier comprehensive guides to Spirituality, Holistic Health and Sustainable Lifestyles. We did a week-long retreat along with one of our writers who was going through a major transition in her life at the time. We are absolutely impressed!
The Traveler's Way
SpiritQuest is focused on affordable luxury destinations and experiences... that sweet spot where experience and price intersect to create WOW!
The sessions were phenomenal.
The practitioners have a wealth of knowledge. The Breathwork in particular was amazing! I felt that the Color Reading was right on. This information helps me to continue to realize myself. I have gained tremendous insights that changed my life. Thank you SpiritQuest! I definitely will be back because there is so much more to do and to choose from. -- Brandon, Tampa FL
We both remember our retreat with delight and laughter.
I'd like to return immediately. I'd very much like to have a yoga retreat, as well as explore more healing modalities, and of course, I would want to share the experience with Mary Jane. We found this experience to be powerful and moving. Thank you SpiritQuest! -- Susan, Edmonton, Alberta
This experience is exactly what I have been needing for the past couple of years.
I am so thankful to SpiritQuest for providing such a miracle in so little time. You provided 'The Masters' to teach me how to find my purpose and keep my energy. I am now feeling 10 fold better because of this experience! I plan to further my understanding of all I have learned to bring myself to that heightened place that I desire. -- Debbie, Webster, NJ
At SpiritQuest Sedona Retreats, you can choose Customized Private Retreats,
Scheduled Group Retreats, or Day Packages.