How Does it Work?
Clients may use one of our lodging partners during their stay with  SpiritQuest Sedona Retreats in Sedona. We are happy to assist you in finding the perfect accommodation to fit your comfort level and budget. Sedona is a small town and getting around is pretty easy. Most of our clients stay at our Air B&B or at the Marriott. However, you are welcome to select any lodging you wish. Typically you will have a half-hour break between sessions. We also provide a break for lunch so staying in proximity to our retreat center is helpful.
In terms of travel and getting to & from, see our logistics below for more information.
SpiritQuest Sedona Retreat Main Accommodations
Preferred Lodging: Sedona Sanctuary in Oak Creek Canyon
Our lovely get-away is located in Sedona's Oak Creek Canyon. This sanctuary is the perfect place to stay during your retreat. It's a 20-minute breath-taking drive to our retreat center. Air B & B is a naturally beautiful area with over 400 feet of private easy creek front access. Just around the corner is the popular Westfork Trail which provides hikers with a 6.8-mile moderate out and back.  Experiencing privacy, serenity, and peace is important during your retreat stay. (Note, there are three dogs on the property so this is a dog lover's paradise.)
To Book:  Sedona Sanctuary in Oak Creek Canyon 
The property houses an apartment up a flight of stairs. SpiritQuest Sedona Retreats owners Troy & Katherine reside in the main house. Meet our wonderful dogs: Koda, Meka, and Layla.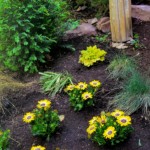 Lodging Included Option: Let us Alleviate the Stress!
Marriott Courtyard & Residence Inn in Sedona features bright rooms with free Wi-Fi. There is a restaurant on sight along with an outdoor pool & a gym. There are spectacular views and many amenities, including a private meditation area and a viewing deck. Enjoy time outside at the fire pit or hop on a trail just a few steps away. The Residence Inn features free full breakfast and Spa Tub. Each room has a kitchen with a stovetop, microwave, refrigerator, and dishwasher.
This location is only a 5-minute drive from our Retreat Center. When booking your SpiritQuest Sedona Retreat, let our retreat coordinators know if you prefer this option. We can include it in your bundle and make the reservation for you.
Private & Group Retreat Logistics
Location: Our retreats are located at 75 Kallof Place in Sedona, AZ. We also have an exclusive permit with the forest service to allow us to take you to private locations out on the red rocks of the area.
Lodging: Lodging and meals are not included. We do, however, offer an airb&b in the gorgeous Oak Creek Canyon (only a 20-minute drive) and we partner with the Marriott. Let us know what your preferences are and we will assist you.
Transportation: Most people fly into Sky Harbor and then drive to Sedona. SpiritQuest Sedona Retreats does not provide any shuttling to and from sessions, thus you would need to arrange for our own transportation. (Guides drive with you in your vehicle.)
Booking: We limit our group retreats to small groups of 18 or less. This way you experience a more intimate setting where you will be seen and heard. Payment in ful is due at time of booking. Refer to our cancellation policy page.
NOTE: For Group Retreats if you are the only participant, the retreat will not be canceled, you receive 10 hours of one-on-one sessions.
Booking a Personal Retreat:  Please call or email us in advance so we can design the perfect retreat for you. We require a 50% deposit before we start reserving your retreat and need at least 5 business days to schedule it. For cancellations please refer to our policy page
Are you ready to Gift yourself with a personal retreat?
In the U.S. call 928-282-2509 (from Canada 1-888-400-1819). Contact us today for a free consultation!