Ala Carte Menu for Spiritual Treatments
Ala Carte Spiritual treatments listed here emphasize the spiritual body to help you raise awareness and let go of your ego.
We encourage you to select Spiritual Treatments in order to get the most out of your retreat. Moreover, our retreats are holistic. Therefore, we prefer that you combine sessions for the body, mind, and spirit. The ala carte treatments listed below take place primarily indoors. Choose from our vortex hiking page for sessions out on the land. Indeed, these treatments assist you in living your best life by encouraging spiritual practice. Forthwith, in order to do this, you must identify egoic aspects that are holding you back.  This is the way to reconnect to yourself and move to the next level.
Spiritual Treatments at SpiritQuest Sedona Retreats can also be experienced as a single session (ala carte). Consequently, you do not need to participate in a retreat. You can even add a treatment or two and just spend the day with us. Furthermore, all spiritual ala carte sessions are non-denominational and encourage you to build upon the tools you need in order to live a life of serenity and joy. Likewise, our spiritual coaches are experts at diving deep and helping you clear away old baggage that may be holding you back.
Spiritual Treatments in Sedona: A Transformative Journey
The most transformative journey will be one that combines several different types of Spiritual treatments. That's where we can help! Unquestionably, we are experts in consulting with you on the phone and customizing a retreat package that's perfect for you. Let us do the work! The beauty of our Spiritual Retreats at our Retreat Center is that your retreat is built around your specific goals. Most popular are the 3-5 day retreats. However, some clients stay up to 12 days! Straightaway, call us for a free consultation to complete your Spiritual Retreat Package and determine the cost. 928-282-2509. Also see our Group Retreats.
If you prefer, download our app from the play store and purchase your treatments/activities directly.
Spiritual Treatments: Accessing The Divine Feminine
Empower your soul by exploring your personal archetype in relation to the Goddess! Overall, you will discover how the divine feminine shows up in your life and how to nurture these aspects of yourself. Meanwhile, using your heart, the practitioner will determine where the Goddess appears and how she can best help you tap into your intuition, heart, strength, compassion, and empowerment.
Spiritual  Treatments: Accessing The Divine Masculine
Empower your soul by exploring your personal archetype in relation to the Divine Father.  The practitioner will help you look into your heart so that you can tap into your highest wisdom and greatest strength. Ultimately, this session is about grounding and balancing yourself so that you can be the empowered person that you want to be: power through peace.
 Treatment Reading: Akashic Records Integration
This session accesses your energy field through intuition, which presents your subtle body timeline. This is a blueprint of your experiences past, present, and future. Painful events, doorways, and energetics that are not serving your full expression may be revealed.  Understanding your timeline and how your life events connect with your purpose will help you gain perspective on what shifts need to be made to find ultimate happiness.
Spiritual Treatments: Crystal Grid Perspectives
This session allows you to interact with crystals in a deeper more profound way! Crystals have a unique living history and properties. You will select from a plethora of crystals in order to create your own power grid. Your practitioner will then examine your selection of crystals and your placement in order to give you feedback on how this layout may give you insight and perspective on your life. Don't be afraid to ask to take a photo of your grid.
Spiritual Sedona Treatment: DNA Light Body Activation
This procedure is for people who are already on a spiritual path, and want to understand more about their personal gifts. Often, our gifts are passed through our lineages. There are three lineages – Your own life lineage (lessons and patterns from this life that have shown up); the genetic heritage (parents and other ancestors); the spiritual lineage (belief systems from other lifetimes). This session assists people to activate the wisdom from each lineage, and heal & release the patterns and karmic lessons. It involves a guided meditation, crystal grid, and Shamanic activation.
Spiritual Treatment: Insights Into Self
Looking for wisdom and insight into the self?  In this session, you will explore any questionable areas of your life. Correspondingly, you will be guided to meet your own inner wisdom and connect with it to make realistic decisions regarding your relationships and life as a whole. Release the "Chitta" (or inner noise) through healthy living. Align and integrate this new wisdom to establish wholeness, thus empowering you and your life.
Treatment Coaching: Living Your Purpose with Passion
Our passions always lead us to our purpose. Yet, sometimes in our lives, we become disconnected from our true selves. Basically, we lose our way. This session focuses on re-igniting the fires of your creative self and helping you align once again with your purpose on a deep and meaningful level. Tools and insights such as "self-mantra" are given to help you re-discover that which you have been missing. Find your own voice, and learn who you are at your deepest core.
Spiritual Activity: Mantra Meditation & Breathing
Meditation, mantras, and deep breathing are all beneficial in terms of mental, physical, and spiritual development. At SpiritQuest Sedona Retreats, meditation is taught as a primary way to heal, enhance self-awareness, and allow great self-mastery. We guide you through a tranquil journey using mantras, breathing techniques, and chants that will help you find a place of deep stillness.
Spiritual  Treatment: Dreamweaver Journey
Through Active Imagination, guided meditation, and images, this experiential session expands self-awareness and insight. During dreams and life situations, listen to images as they come alive offering insights. Listen to ancestral callings, animal visitation, instinctual power, and soul musings. Images carry inner awareness, innate sensibility, and potency for opening to your own experience. Emphatically, participate in life more fully rooted in the ground of your being. You will expand your vision to encompass wholeness from this ground.
 Treatment Reading: Spiritual Guidance Reading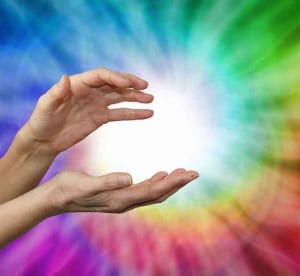 Through intuition and deeper knowing, this session reveals your subtle body timeline. Particularly, helping you adjust to painful events caused by anxiety, depression, and confusion is your guide's goal. You will discover ultimate happiness by understanding your timeline and how your life events relate to your purpose.
Spiritual Treatments: Tap Into the Abundance Vibration
Your divine birthright of abundance can be freed by discussion, writing, and meditation.  Hence, this session helps you manifest your signature strengths, life purpose, and ideal lifestyle.
Are you ready to start living your best life now?
In the U.S. call 928-282-2509 (from Canada 1-888-400-1819). Contact us today for a free consultation!