Client Testimonials of SpiritQuest Sedona Retreats
Don't take our word for it, listen to our enthusiastic client reviews. We provide every client with a feedback form because we're always looking for ways to enhance our services. These forms are usually mailed back to our office several weeks or months after the retreat has ended. Below are just a few of the many outstanding reviews our clients have provided.
We have a binder of testimonials and reviews in the waiting area of our office with literally hundreds of these, so there are far too many to post here. The feedback forms we have selected to show on our website were not chosen because they are exceptional — they were chosen because they are typical. And yes, these are actual clients describing real, life-changing experiences. These testimonials are the result of our commitment to excellence and the integrity of our staff. If you have any issues that come up during your retreat, we promise to listen to your concerns and then do our absolute best to make it right. Our only concern is that you leave SpiritQuest Sedona Retreats transformed by your experience here.
SpiritQuest Sedona Retreat Reviews In The Media
Over the years SpiritQuest Sedona Retreats has been featured in a number of national, international and regional publications. We're deeply honored that so many wonderful people appreciate our work! We've included some links here for those who are interested in what others have to say about us:
Bella Spark Magazine – one of the country's premier comprehensive guides to Spirituality, Holistic Health and Sustainable Lifestyles. We did a week-long retreat with one of their writers who was going through a major transition in her life at the time.
The Traveler's Way – this online magazine is focused on affordable luxury destinations and experiences… "that sweet spot where experience and price intersect to create WOW!"
SpiritQuest Sedona Retreat Reviews On Google
Finally, you can also read client reviews on Google, which are now almost impossible to fake since the reviewer must have a Gmail account, and Google is requiring a contact phone number in order to get Gmail. To see our Google reviews click here.
Client Testimonials About SpiritQuest Sedona Retreats
"What a powerful experience! The releasing ceremony was a great way to start. I could feel my mind opening to the whole process. The Shiro Dhara and massage was very relaxing and wonderful. Lorrie was knowledgeable and helpful. The guided meditation was a wonderful experience. And the session on the land was beyond words. It was such a moving experience with a person who was willing to give so much of herself to help me."
— Trisha, Wisconsin
"I had no idea what to expect from my journey. Now four days later, I feel truly full of hope and see enormous potential for myself spiritually, emotionally, and physically. Being in Sedona, seeing the insanely beautiful earth before me and feeling it flow through my being with such force and power recharged me in a way that I couldn't have imagined. I am so grateful to Katherine for giving me what I needed. Pretty amazing considering we spoke on the phone just once before my immediate departure to Sedona. This is a true gift!"
— Robin, Maryurrieta, CA
"Dear Katherine, Thank you for all you are doing to make this world and our time here as rich and aware as we can. My experience was deeply emotional. Highly Spiritual. I was able to work through some pretty old patterns, and clear personal blocks. My energies are open and balanced again. The sessions were amazing. Each practitioner has such special gifts and all of their knowledge, teaching, and tools blended well for this overhaul that my psyche, spiritual, and physical being went through. I will be back."
— Charlene, Santa Cruz, CA
"Hi Katherine, thanks for the picture. I had such a great time in Sedona. I am so glad I was able to connect with you. You did a great job assessing my objective and you had a great set of people scheduled to see me and everything was done so well that I didn't have to do anything but follow directions. I can't say enough how perfect everything was. Truly. Everyone should have vacations like that."
— Tess, West Bend, WI

"I enjoyed the Welcome and Releasing Ceremony. It made me feel very comfortable and helped me open up, clear my negativity and become centered. My Emotional Clearing session was tough, but exactly what I needed. No excuses. She was able to help me understand how I get stuck in the "Victim Story". I learned to discern between the ego and the heart. The heart is all that matters."
— Kendall, Dayton, OH

"SpiritQuest proved to be a vehicle to a wonderful experience of self discovery. The relationships that Katherine has established proved to be invaluable in creating my own itinerary to the experience that I truly hoped to witness when finding a retreat in Sedona. The attention to the unique needs and desires that I had, made my personalized experience so special and fulfilling. I never felt "lumped into" somebody else's program or itinerary. I got so much more out of this wonderful experience than I would have hoped. Keep up the wonderful work guys!!!"
— Joe, Chicago, IL

"I enjoyed the Welcome and Releasing Ceremony. It made me feel very comfortable and helped me open up, clear my negativity and become centered. My Emotional Clearing session was tough, but exactly what I needed. No excuses. She was able to help me understand how I get stuck in the "Victim Story". I learned to discern between the ego and the heart. The heart is all that matters."
— Jeff, Madison, WI

"We both remember our retreat with delight and laughter. I'd like to return immediately. I'd very much like to have a yoga retreat, as well as explore more healing modalities, and of course, I would want to share the experience with Mary Jane. We found this experience to be powerful and moving. Thank you SpiritQuest!"
— Susan, Edmonton, Alberta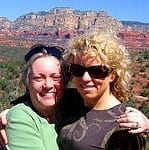 "Thank you so much! I think of you often – our lives are truly different since we have returned home – our retreat soaked the seed and now a tiny shoot curls toward the air and light."
— Lilavati, Chicago, IL

"Thank you for a wonderful experience. All the instructors we had were incredible, you really pick top notch people. Casa Sedona, which you recommended, was top quality and made the experiences that much more special. It was so wonderful to have SpiritQuest take care of all the details and answer any questions we had. Katherine was so easy and wonderful to deal with. We never felt pressured at any time. The experience was life changing. We feel like we now have the necessary tools to help us deal with our daily routine along with the toll that life takes on us."
— Manny & Jessica, Tampa, FL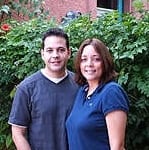 "Thank you, Thank you, Thank you. Katherine, I so appreciate you listening to me on the phone that day. You took me in and guided me on my journey. The structure of the journey you created for me was absolutely perfect for what I needed. You truly are intuitive. I was like a sponge and the wonderful healers that I met helped guide and tune me into my inner self. I like how I had some alone time to reflect, relax, or do whatever I wanted. I have been home for a day now and still feel Sedona's power. I see things back in the 'real' world much differently now and will continue my journey out here. Thanks again, and I will see you this winter."
— Allison, Boise, ID
"The name says it all! "SpiritQuest" I had already developed a base of recapturing my soul and heart, but SpiritQuest took me all of the way in. Every session had its own unique component, but they all worked in harmony with each other SpiritQuest is all about re-establishing connection with all the parts of you, and connecting with nature and spirit. I am now in a place of loving myself, trusting myself, and forgiving myself. SpiritQuest is a journey, and it couldn't be in better hands. Thank you Kat!"
—
Andrea
, British Columbia
"Words can't express all the wonderful things I have experienced during the last seven days. Each session seemed in perfect order. I loved the fact that none of the practitioners had any other agenda other than me, that they didn't look at their clocks, that they had nothing to sell me other than sharing their knowledge. What a wonderful gift that was. None of them cared where I lived, what kind of car I drove, or how I looked. They looked at my soul, mind, and heart, that was really what it was all about. I realized a lot about myself. I think I've had it in me all along. I feel like I've been given many gifts- each session sent me home with a gift that is in my heart and it has value only to me. I could write a book about my experience in Sedona, all of which was captured in my heart. I can't thank you enough for opening my mind, heart, and Spirit in a way that will last forever. It is one of the best things I have ever done for myself. I do plan on returning yearly to build on what I have learned. Watch me grow!"
— Ellen, Turnwater, WA
From my first phone call to the last hug, I am in awe with the level of care and support SpiritQuest committed to my healing journey. Through the amazing program that was so carefully put together, I have been able to make peace with the past and learn to love myself whole and true. I am so grateful to have had the chance to work with such an amazing team. Thank You, SpiritQuest!
— Liz, Mathews, VA
"Wow! I was really scared to come out to Sedona as the time drew closer. Even when I arrived I still didn't know what I was getting myself into but I learned so much while I was there. Things I learned:
*I need to own this life and make it what I want
*Be happy with who I am "Your opinion of me is none of my business"
*Confidence leads to Freedom
*This life is for me
*I let fear govern too much of my life
*I have the right not to accept the judgments of others
*It's never too late to change
*Just because you were raised a certain way doesn't make it right
*Belief will bring what you seek towards you
*I can do solo travel and have a good time
For me, the thing I enjoyed most was being able to be true and honest with people and not having to put up the false front that I do at home. What a liberating feeling. The Practitioners were all so open, caring, and understanding."
— Matt, Richmond, VA