SpiritQuest Photo Gallery
Katherine Lash
SpiritQuest Photo Gallery of Sedona Retreats
Click on the images below to view each photo gallery.
How to Create your Perfect Sedona Retreat
For important information about SpiritQuest Retreats in Sedona, Arizona, click on the + boxes below:
Email Marketing You Can Trust
What a powerful experience! The releasing ceremony was a great way to start. I could feel my mind opening to the whole process.
Trisha,

Wisconsin
"Thank you so much! I think of you often - our lives are truly different since we have returned home - our retreat soaked the seed and now a tiny shoot curls toward the air and light."

Lilavati,

Chicago, IL
Words can't express all the wonderful things I have experienced during the last seven days. Each session seemed in perfect order. I loved the fact that none of the practitioners had any other agenda other than me, that they didn't look at their clocks, that they had nothing to sell me other than sharing their knowledge. What a wonderful gift that was.
We both remember our retreat with delight and laughter. I'd like to return immediately. We found this experience to be powerful and moving. Thank you SpiritQuest!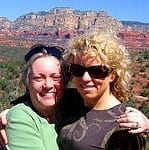 Susan,

Edmonton, Alberta
Thank you for a wonderful experience. All the instructors we had were incredible, you really pick top notch people. Katherine was so easy and wonderful to deal with. We never felt pressured at any time. The experience was life changing.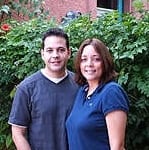 Manny and Jessica,

Tampa, FL
SpiritQuest conducts activities on public land under permit with the Coconino National Forest.